Chinese Shipwreck Nanking Cargo c1750 RARE Large Koi Carp Dish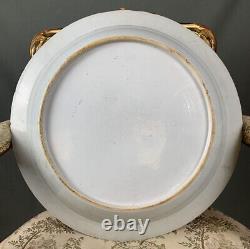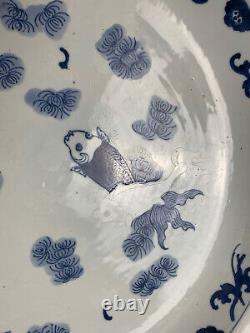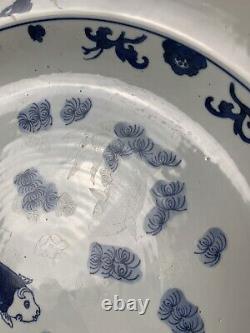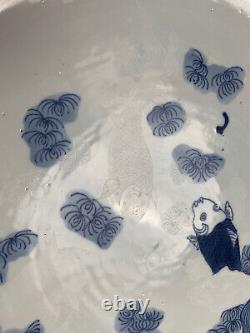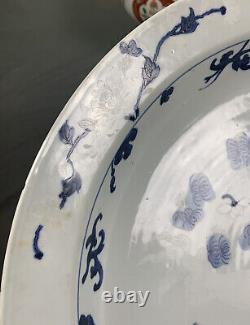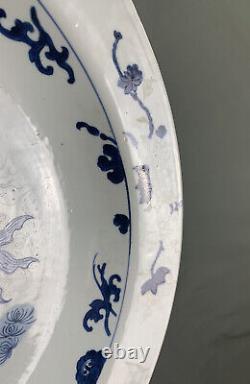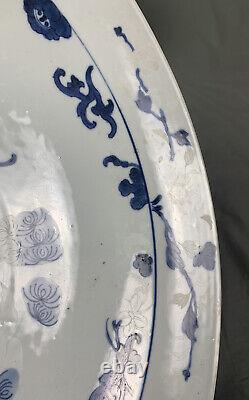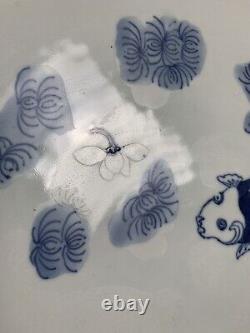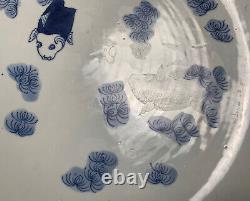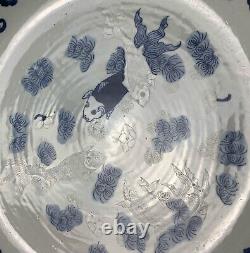 Nanking Chinese Shipwreck Porcelain Cargo Large Rare Fish Dish c1750 This Magnificent dish was given to Dorian Ball (Who salvaged the Diana Shipwreck) by Michael Hatcher when they were recovering the Nanking Cargo. It is under glaze blue and enamel. The enamel detailing was applied on top of the glaze during the manufacturing process and has eroded with the hundreds of years it has spent being exposed to the ocean and its coral sand. The enamel that once was, still remains in a ghost form like state.
Only really visible when tilted in the light. We have managed to take a photographs that show this ghost form state, its unique to shipwreck cargoes.
This deep dish is hand painted which exotic fan tailed fish, swimming amongst water plants within a band of Peony, Lotus and stylised flowers. Condition: A number of rim chips and frits, two very faint hairlines approx. 1.2cm & 3.2cm Size: 45cm 17 3/4inches in diameter.
If you have any questions, please do not hesitate to contact. The Nanking Shipwreck Cargo Story c1750 The Nanking cargo is the most famous of the shipwreck cargoes.
It attracted worldwide media attention when it was auctioned by Christies Amsterdam in April 1986. She set sail from Canton on December 18th 1755 bound for Amsterdam. The valuable cargo consisted of over 160,000 pieces of porcelain, tea, raw silk, textiles and one hundred and forty five gold ingots. On January 3rd 1752 after 16 days sailing the Geldermalsen hit a reef and sank in the South China Sea.
I spent four days viewing the porcelain in order to select the nicer pieces.