Decorative Blue & White Antique Chinese Charger / Centerpiece 38 cm Dia Large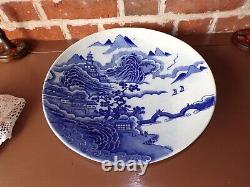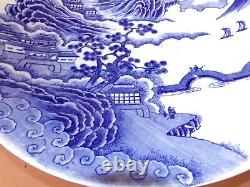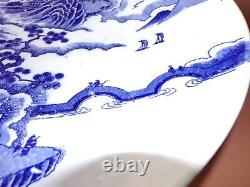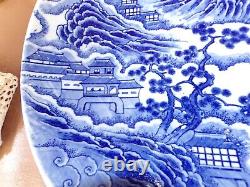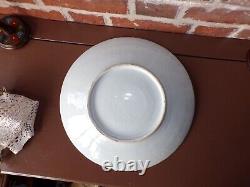 Here you have a stunning Chinese Charger / Centerpiece / Bowl in hand painted blue and white, and depicting what I believe to be the image of an old Chinese mythical tail. It is a real beauty that will not only always draw the eye, it will always display with complete pride, exactly as it was designed to do. I bought it from an old Vicarage where it was hanging on the wall, but I think it would be better suited as a centerpiece on a nice dinning table, with some space around it. The condition is Antique good, with some minor glazing dimples, and a glazing crack to front only at (Nine 0 Clock) on rim. No crazing, chips or cracks.
It measures 38 cm in diameter with a depth of 6 cm. I hope that the images and information above give you all you need to know about this most Elegant and Decorative piece.