Large 19th Century Chinese Hand Carved Wood Panel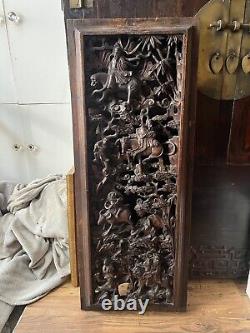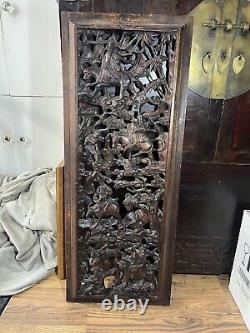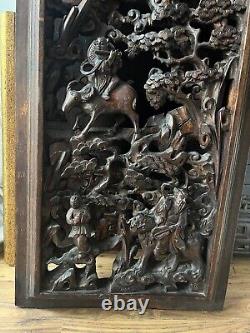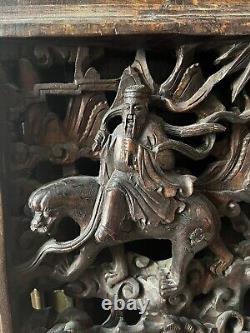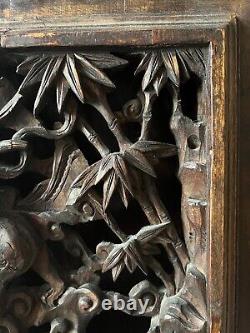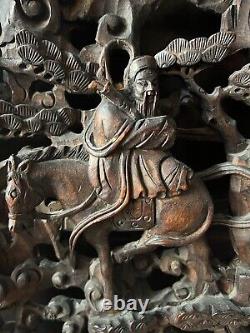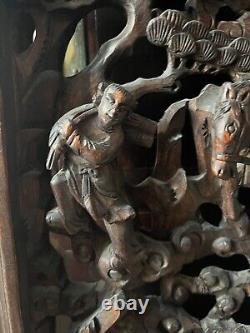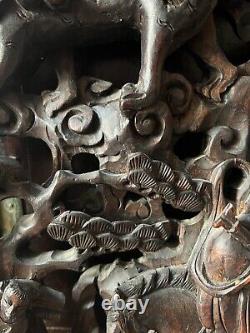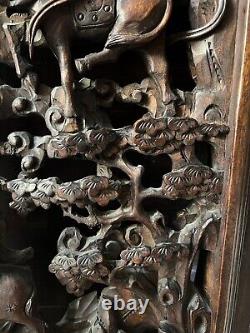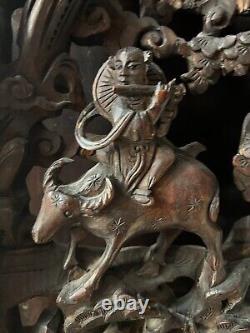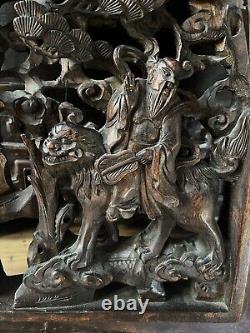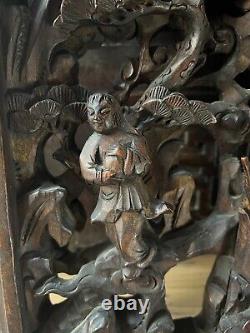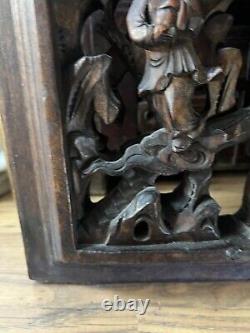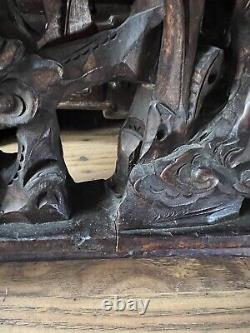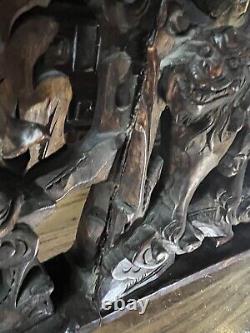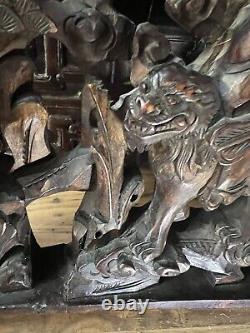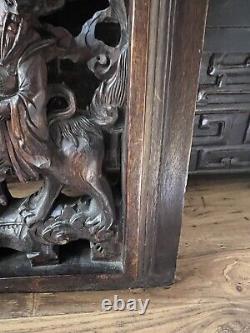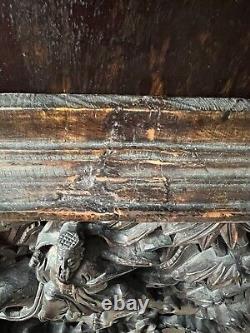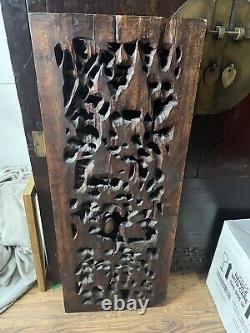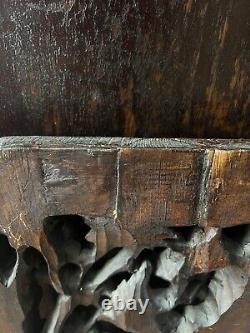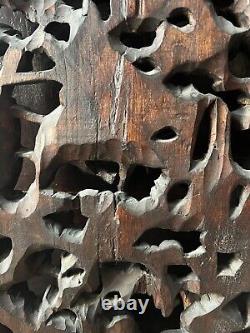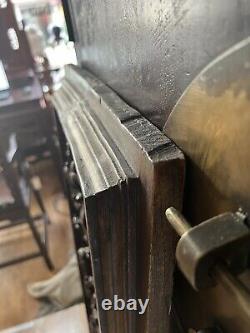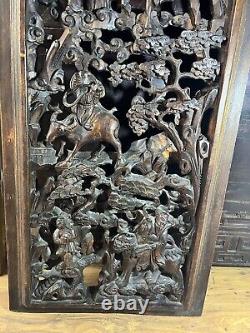 This is a beautifully crafted, large antique Chinese wooden panel from the Qing Dynasty. The intricate carving features the Eight Immortals in a stunning design that showcases the skill of the artist. The piece is original and dates back to the late 19th century. The region of origin is China and the wood panel is handcarved with immense attention to detail. It is a rare and valuable piece for collectors of antique and Asian/Oriental art. This exquisite work of art is perfect for display and would make a stunning addition to any collection.
Condition: signs of use, old wood splits, refer to photos. Size: 39cm x 99cm, 5cm depth.