Large? Antique Celadon Cracke Glazed Vase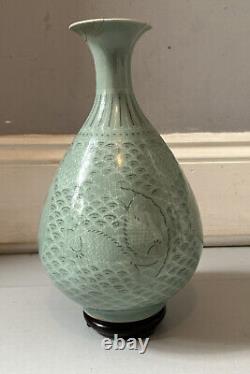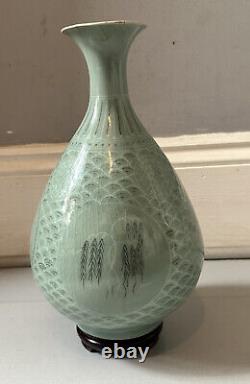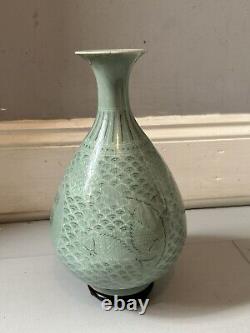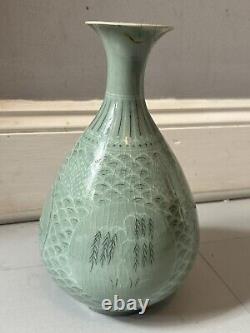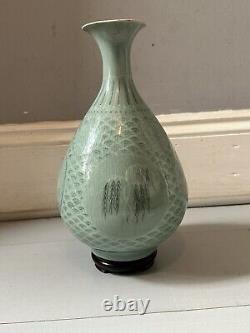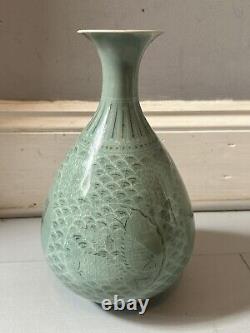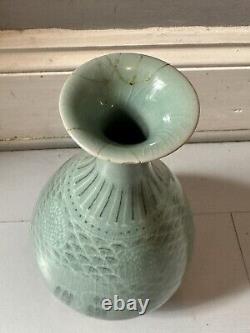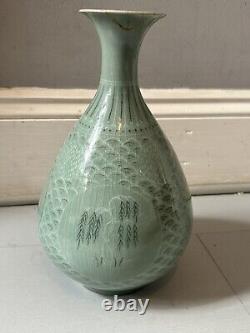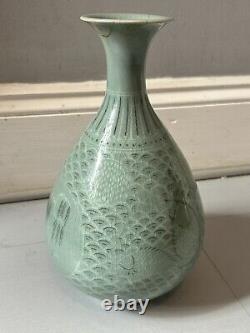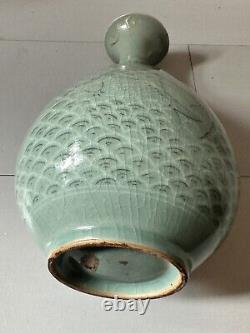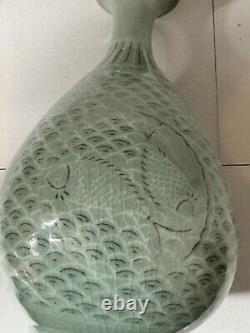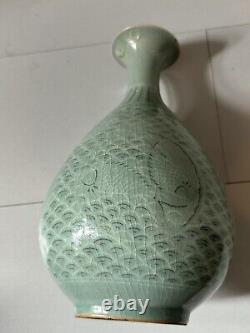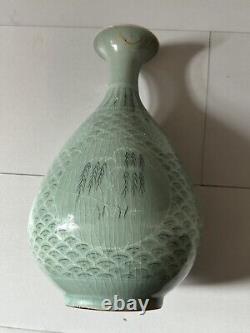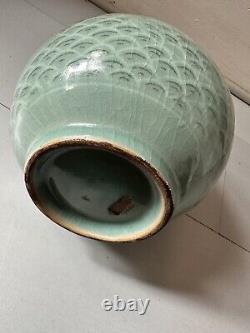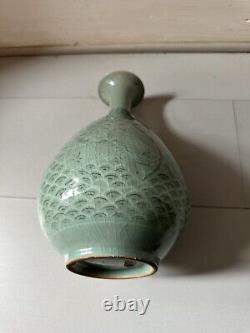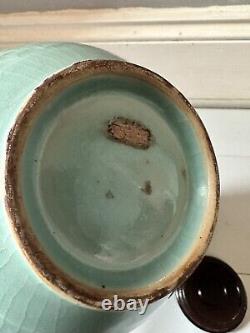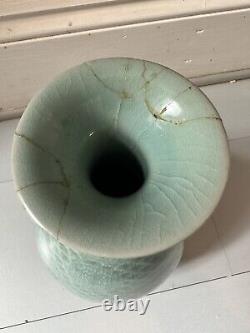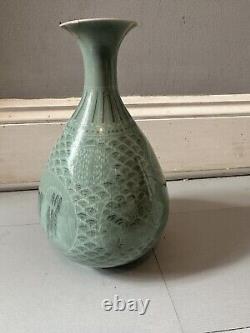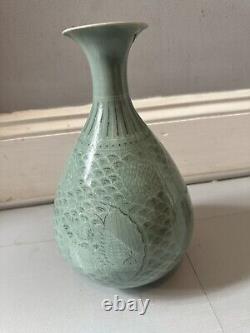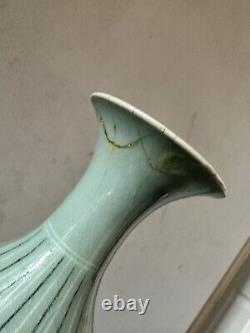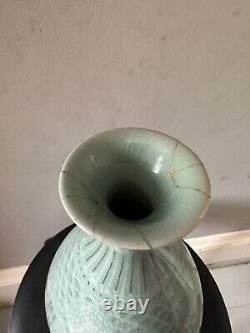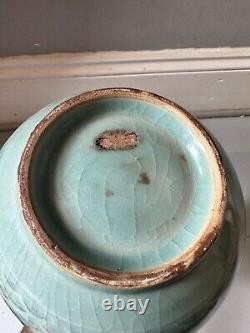 This is a stunning Chinese vase that is sure to catch your eye. The vase is crafted in a gorgeous crackle & celadon glazed finish, fish scale like design across the body. The vase stands at a height of 280mm. Beautifully made, with intricate details that showcase the skill of the artist.
Repairs to the neck & top rim as clearly shown in the very clear pictures. Bruise or scratch to the bottom of the base, minor scratches and nicks all around which adds to the Patina and beauty of the piece. This Vase would make an excellent addition to any collection.