Large Chinese Vase Floor Standing 47cm Tall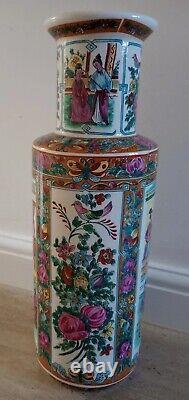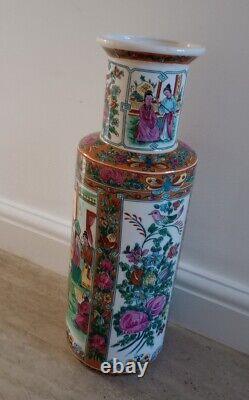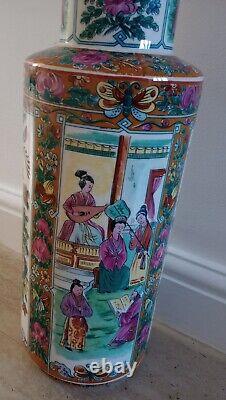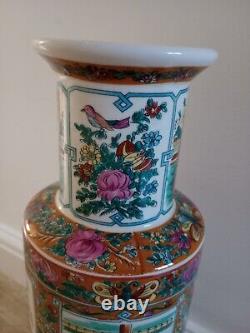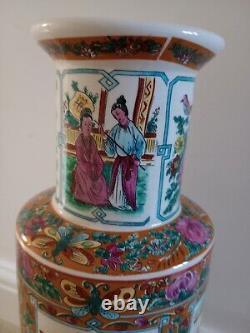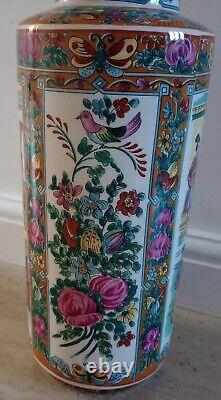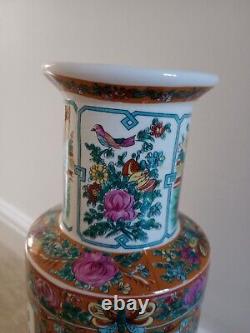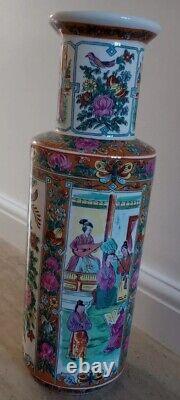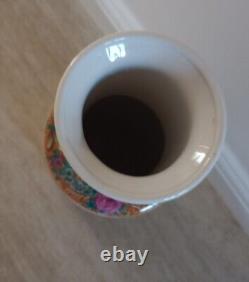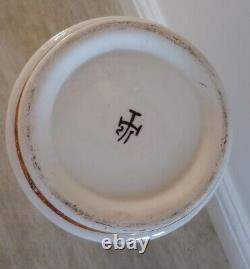 This large Chinese vase is a stunning piece of artwork that will add charm to any room. Standing tall at 47cm, it is a perfect addition to your collection. The vase has beautiful details and intricate patterns that exude the rich cultural heritage of China. The vase is a product of exquisite craftsmanship that makes it an excellent choice for collectors.
Its origins can be traced back to China, making it a perfect fit for anyone looking for an Asian/Oriental. This vase is sure to impress, and its intricate design will be a conversation starter for anyone who lays eyes on it. Measures 47cm tall 13cm diameter round top and 26cm diameter round bottom. Colours all different and very vibrant. Would look nice with long grass or plant in it or could be used for standing walking stick in or umbrella.